---

September 13, 2015
"Septemberfest"
Sierra Nevada Winds - Orchestra
The Sierra Nevada Winds Orchestra, composed of 45 brass, woodwind and percussion musicians, joined together in 1990 for the pleasure of performing as an ensemble. The group has performed in concert halls, parks and other venues throughout the Sierra.
Web Site: www.sierranevadawinds.org
OUTDOOR CONCERT: Wine tasting at 3:30 P.M. Concert at 4:00 P.M.
Location: Garden Valley Park, Marshall Road & Garden Valley Road in Garden Valley
---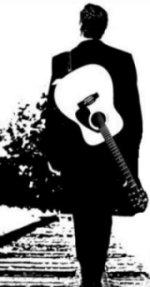 October 18, 2015
CASH TRIBUTE
James Garner's Tribute to Johnny Cash celebrates the life and music of the Man in Black with strong conviction and stunning accuracy. Garner and his band faithfully recreate Cash's biggest hits, such as Folsom Prison Blues, I Walk the Line and Ring of Fire. Garner incorporates historical accounts and personal anecdotes about America's most beloved singing storyteller in this not-to-bemissed musical event. The show is a fun, classy and toe-tapping trip down memory lane honoring Johnny Cash's life and music, and the boom-chicka-boom sound of his longtime backing band, the Tennessee Three.
Web Site: www.CashTribute.net

---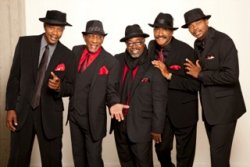 November 15, 2015
Street Corner Renaissance
With their infectious energy and soulful voices they transport audiences back to the fifties when street corner groups singing close harmony were a common sight in big cities. The group intertwines themes of social and cultural awareness into their music which will touch your inner spirit. Whether it's a soul-stirring tribute to the legendary Sam Cooke, street corner crooning for the ladies, Black history-themed conscious music or a rousing gospel celebration, their superb vocal skills shine through.
Web Site: www.StreetCornerRenaissance.com
---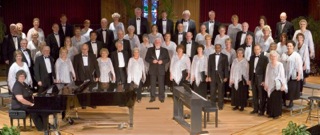 December 13, 2015
River City Chorale
The River City Chorale, under the direction of Richard Morrisey, is a community choir that has been bringing fine choral music to the greater Sacramento area for more than 30 years. Their Christmas music program has lifted the spirits of audiences around the world and sets the tone for celebrating the Christmas holiday season.
Web Site: www.RiverCityChorale.org
---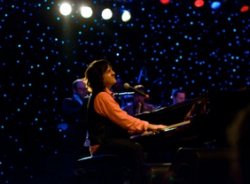 January 10, 2016
Bob Malone
Bob spends most of his time playing keyboards for John Fogerty (Creedance Clearwater) which involves lots of travel around the planet. His home is in Los Angeles, though and when he's back in California he loves performing at small town venues like Georgetown. This will be his first appearance at Music On The Divide and promises to be a most memorable one. Don't miss this extraordinary artist.
Web Site: www.BobMalone.com

---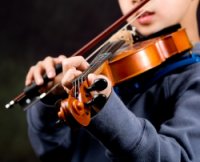 February 7, 2016
YOUNG MUSICIANS CONCERT FREE!
FREE CONCERT!
This is a great opportunity to hear the youthful musical talent from the Georgetown Divide who range in age from 7 to 22. The music performed will include vocal and instrumental selections from standard music literature including Baroque, Classical, Romantic, and Contemporary. Each piece is played with youthful enthusiasm and a passion for the performing arts.
---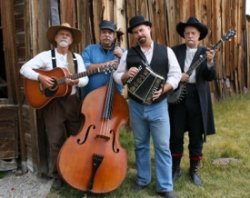 March 20, 2016
Black Irish Band
Hailing from the historic Gold Rush Country of America, and back for a second visit to Georgetown, the members of the Black Irish Band have a musical style that is as timeless as the rugged landscape of the west. Their music is a tribute to the people whose lives were spent building the world we now take for granted. The band has a large complement of traditional maritime and railroad music, as well as ethnic tunes in their repertoire. They excel at Irish, Scottish, Italian, and American folk music with an assortment of original songs and traditional western ballads. The band's musical style captures the spirit of the immigrants of this land, the men and women who tamed the Wild West. Upbeat, high octane, and unforgettable.
Web Site: www.BlackIrishBand.com

---
April 10, 2016
Laurie Lewis
With Tom Rozom & The Right Hands

Since forming a musical partnership in 1986, when Tom Rozum first joined Laurie's acclaimed band, Grant Street, Laurie Lewis and Tom have recorded 12 albums and performed around the globe. These Grammynominated artists (for their 1995 album The Oak and the Laurel) are widely regarded as among the leading lights of modern bluegrass and are highlyprized by their peers as sidemen and producers.

Georgetown's own Keith Little will make a special guest appearance.

Web Site: www.LaurieLewis.com
---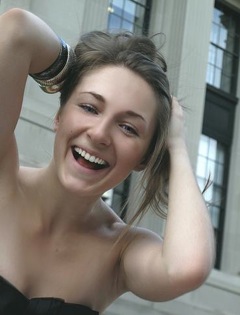 May 15, 2016
Sonya Belousova
Season Finalé and Gala
Sonya performs music by Bach, Beethoven, Mozart, Skryabin, Shostakovich, Prokofiev, Slonimsky as well as her original piano arrangements of David Bowie, Danny Elfman, John Williams, Javier Navarrete, Ramin Gjawadi and David Arnold (Cosplay Piano Project), and her own original compositions.
Web Site: www.sonyabelousova.com

---