---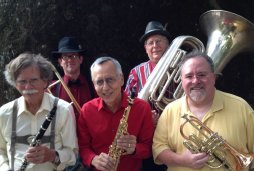 September 24, 2017
"September-Octoberfest"
Papa Oom Pa Pa Band
IOOF Hall
Returning to Music On The Divide for our season opener will be the celebrated Papa Oom Pah Pah Band from Nevada City. For the second year in a row this wonderful and lively group will fill the IOOF Hall with traditional German music, playing selections on saxophone, clarinet, trumpet, trombone, and of course, tuba! There will be dancing and food, as well as local beer and wine available for purchase, as part of the "Oktoberfest" festivities. Concert goers are invited to come in their dirndls or lederhosen to add to the traditional atmosphere. If you missed all the fun last year, this is your opportunity to come out and have a rollicking good time!

Web Site:
---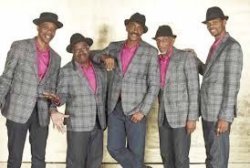 October 15, 2017
Street Corner Renaissance
These cats can flat out sing! Their infectious energy and versatile showset offers audiences an authentic/interactive street corner experience; combining the polish of a seasoned Las Vegas act replete with humor and masterful stage craftsmanship (Think Rat Pack with smooth harmony and a soulful urban swag.) STREET CORNER RENAISSANCE's professional good fortunes is the result of their unmitigated courage to live the Improbable Dream.
Web Site: www.StreetCornerRenaissance.com
---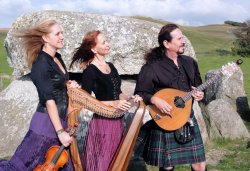 November 5, 2017
Golden Bough
Rooted in the traditional music of the seven Celtic nations (Ireland, Scotland, Wales, Cornwall, The Isle of Man, French Brittany and Spanish Galicia) , GOLDEN BOUGH has become a popular and in-demand group on both sides of the Atlantic. Since their formation in 1980, this t r io of modern day minstrels has traveled great distances to numerous countries, to bring their music to enthusiastic folk fans the world over.
Web Site: www.goldenboughmusic.com

---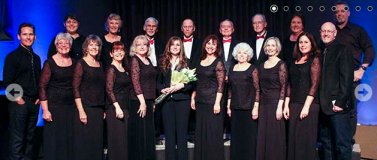 December 10, 2017
Cantare Chorale of the Sierra Foothills
The Cantare Chorale of the Sierra Foothills understands how the power of music can bring people of all ages and cultures together. By performing quality choral music, we lift hearts and bring smiles to the faces of our listeners. Made up of volunteers from multiple generations and backgrounds, Cantare is dedicated to delivering an uplifting, transcendent experience for all who attend our concerts.

Web Site: www.cantarechorale.com
---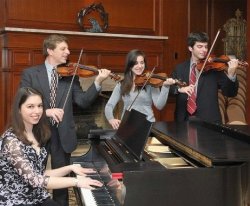 January 21, 2018
The Mazmanians
This acclaimed family foursome of talented musicians has enthralled audiences and media alike on the West Coast and Canada for over a decade with dazzling performances of classical, folk and world repertoire, including music drawn f rom their own Armenian heritage.
THE MAZMANIANS play a wide variety of Armenian, Greek, Ukranian, Hungarian, and Spanish folk tunes and dances that showcase the family's dynamic spirit and virtuosity! Diablo Magazine of Northern California has affectionately dubbed their music-making as "Maz-Hysteria"!
Web Site: www.mazfamily.com
---
February 11, 2018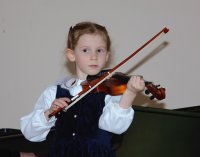 YOUNG MUSICIANS CONCERT
FREE CONCERT!
Our annual crowd-pleaser showcases the amazing variety of musical talent from our youth right here on the Georgetown Divide. Past performers have ranged in age from 6 to 22 and often display a depth of musical ability beyond their years. This delighful concert is FREE and continues the mission of Music On The Divide to support the arts.
---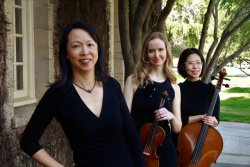 March 18, 2018
Trio 180
Trio 180 , in residence at the University of the Pacific's Conservatory of Music, is dedicated to its roles as performer, proponent of new music, and educator. In addition to giving concerts and master classes throughout the United States, the trio has been featured in concert series in Mexico and Canada. They perform a wide range of music from the Classical era to the present and are active advocates of new music. Trio 180 frequently performs at elementary and high schools throughout California, presenting varied and interactive programs designed to challenge and engage young students.
Web Site: www.trio180.com
---
April 15, 2018
Thomas Pandolfi
Concert Pianist

American pianist THOMAS PANDOLFI is an exciting virtuoso who, with each passing season, is becoming more and more sought after by audiences worldwide, and showered with superlatives by critics for his passionate artistry and amazing technique. His orchestral appearances often feature not only the beloved masterpiece concerti by Tchaikovsky, Rachmaninov and Liszt, but also the equally brilliant ones by Paderewski, Rubinstein and Moszkowski. Additionally in the "Pops" genre, Thomas' critically acclaimed performances of Rhapsody in Blue (Gershwin), Concerto in F (Gershwin), Warsaw Concerto (Addinsell) and the James Bond Concerto (Proctor) are immensely popular.

Web Site: www.thomaspandolfi.com
---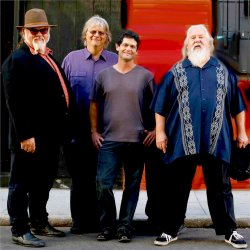 May 20, 2018
The Jones Gang
THE JONES GANG, a Bay Area-based band, is a reincarnation of the the group formerly known as Houston Jones. Still performing high octane Americana Ulair, with some new faces on lead and pedal steel guitar, they perform popular Houston Jones hits, as well as originals. They have been described as being "like a VW van with 310,000 miles on it rolling out of the shop: Here we are, still truckin,' with some new artist surprises and our usual groove. "
Web Site: www.thejonesgang.com


---